Canadian delegation's visit to the Institute of Objective Studies

March 14, 2014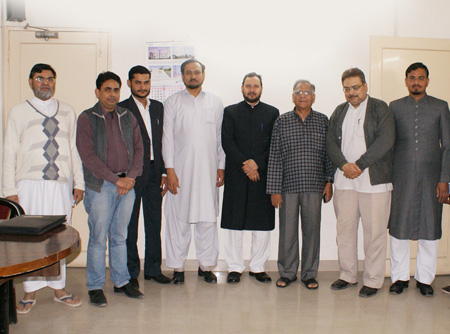 New Delhi, March 14: "The activities and programmes undertaken by the IOS are of great significance. We are familiarised with it while being in Canada." The view was expressed by the chief of a delegation from Canada, Dr Saeed Faizi Nadvi, President of Al-Nadwa Centre, Canada visited the Institute today.

He said in Karachi, he advised the late Hakeem Saeed regarding the precious legacy of Muslims. He advised Saeed Sahib, (The founder of Hamdard and Madeenatul-Hikma University in Pakistan) on the occasion of extension of Madeenatul-Hikma University to work on Muslim physicians, practitioners of indigenous system of medicine, doctors and surgeons, who deserved to be presented before modern readers. He mentioned that Hakeem Saheb appreciated it and assured to undertake this painstaking work.

Unfortunately, he did not get the time to do it due to his sad demise. But the Institute of Objective Studies (IOS) took an initiative by commemorating the 1000th anniversary of Abul Qasim al-Zahrawi a legendry physician and surgeon.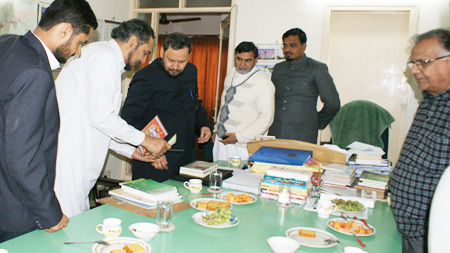 On the occasion, Prof Z. M. Khan, Secretary General of the Institute, presented him with some research publications brought out by the Institute such as Political Empowerment of Muslims in India and Empowerment of MuslimsThrough Education.

Maulana Khalid Husain Nadwi introduced the various welfare and academic activities of the IOS.

Dr Nakhat Hussain Nadwi emphasised the need to work with more focus on the academic activities.