Dato' Jahubar Sathik Bin Abdul Razak visits
Institute of Objective Studies (IOS) on September 17, 2014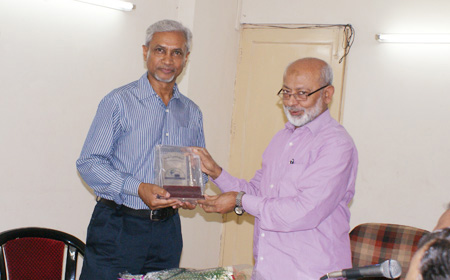 New Delhi: Sep. 17, 2014: "The Institute is doing great work for the Indian community and Muslim ummah as a whole", said Dato' Jahubar Sathik bin Abdul Razak, an eminent businessman and Group Managing Director & Executive Director of Bina Darulaman Bhd., Malaysia, while interacting in a meeting of the office-bearers held today at the Institute. He termed his visit to the Institute as an "honour and humbling experience". He was highly impressed with the activities and programmes undertaken by the IOS and was all praise for the efforts of Dr. Mohammad Manzoor Alam, Chairman. He prayed to Allah for the success of the Institute in all its endeavours and for long life, good health and resources to Dr. Manzoor Alam to continue to steer and lead the IOS to many more milestones.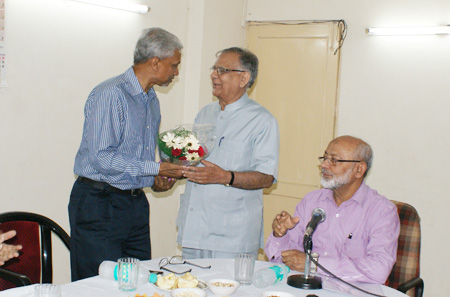 Earlier, he was presented with a bouquet followed by formal welcome by Prof. Z.M. Khan, Secretary General, IOS. He was presented with a shawl and memento by Dr. Mohammad Manzoor Alam and Prof. Refaqat Ali Khan, Chairman and Vice Chairman of the Institute respectively, followed by presentation of copies of bi-annual journals, newsletters and literatures and certain important projects of the Institute.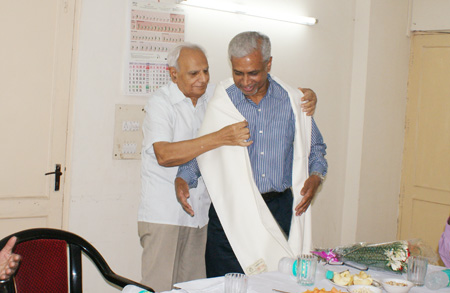 The proceedings were conducted by Prof. Afzal Wani, Professor of law, Guru Gobind Singh Indraprastha University and Asstt. Secretary General, IOS.

Those who participated in the meeting included Dr. Ishteyaque Danish, Finance Secretary, IOS, Dr. Eqbal Husain and Mr. Mushtaque Ahmad, Architect, Members of the GA and Mr. Zeyaul Haque, a journalist.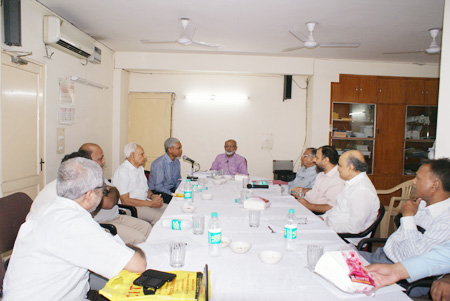 ---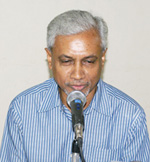 Dato' Jahubar Sathik bin Abdul Razak is Fellow of the Association of Chartered Certified Accountants (the United Kingdom), Chartered Accountant of the Malaysian Institute of Accountants and a Member of the Malaysian Institute of Certified Public Accountants. He commenced his professional life as an audit assistant with one of the international accounting firms. He then worked for some Malaysian corporations involved in property development, construction and commercial banking in senior management and CEO positions. The pinnacle of his employment career was when he listed Bina Darulaman Berhad on the main board of the KLSE (now Bursa Malaysia) in 1996. He then ventured into management and financial consulting during which time he served on the boards of several private limited companies and a PLC as an Independent Director and Chairman of its Audit Committee. Currently, he also sits on the EXCO and Audit Committee of PKNK. On January 16, 2010, he was conferred the award of D.S.D.K by KDYMM Tuanku Sultan of Kedah which carries the title Dato'.