IOS Lecture on "Quran, Sunnah and Medicine"

November 12, 2014 at IOS Conference Hall


The Institute of Objective Studies (IOS), organised a lecture on "Quran, Sunnah and Medicine" in its Conference Hall on November 12, 2014. Delivering the lecture, noted ENT specialist of Saudi Arabia and the former Vice-President, Saudi Otorhinolaryngology Society, Dr. Abdulaziz Abdullah Jifrey noted that the Quran and Hadith had offered wonder drugs for treating "all diseases, except death". Referring to the early life of Muslims, he said that the Prophet of Islam (PBUH), after realising the hardships faced by them, prescribed treatment for various ailments. These formed part of the Hadith. Similarly, the Quran was a repository of knowledge of plants, flowers, fruits and agri-products that had medicinal attributes, he observed.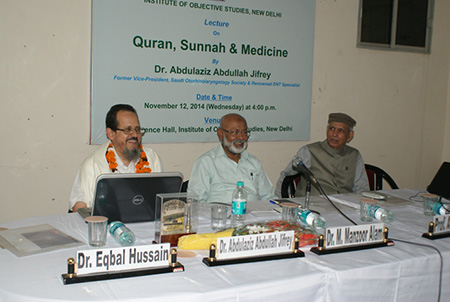 Dr. Jifrey maintained that the traditions of the Prophet (PBUH) contained in the Bukhari offered sure shifa (cure) for not one, but most diseases. Muslims had been traditionally using prescriptions of Tibb-i-Nabvi (treatment prescribed by the Prophet) for curing diseases. He remarked that the Quran and the Hadith called for observation, which led to advancement of knowledge. While claiming that the Quran contains science, medicine and other branches of knowledge, it calls upon the faithful to possess imaan (unflinching faith in Allah) and have love for Allah, the Creator of every living being, he said that it urges the human kind to acquire knowledge.

The Quran also calls for increasing knowledge. He informed that the researches conducted on the vegetations referred to in the Quran and the Hadith revealed that they had immense healing power. He maintained that hundreds of research papers on the subject had so far been published. In this connection, he mentioned honey and kalonji as having the magical power to boost immunity. He showed visuals of several plants, flowers and leaves in a power-point presentation to explain that they could be used as antioxidants. He listed several herbs that leave positive effect on our immune system and protect against ultraviolet in the sunrays. These medicinal herbs had anti-inflammatory and anti-fungal properties, besides being effective in the removal of excess metals from the body.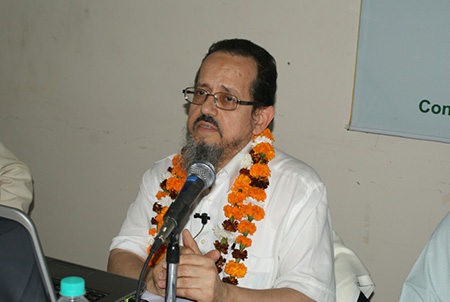 Dr. Jifrey held that the Prophet (PBUH) left behind a rich legacy of medical knowledge which could be enhanced with further experiments. He quoted a Hadith to buttress his point by saying that diseases like eczema, blood pressure, diabetes anaemia, cancer, failure of kidney, hypertension, infertility, etc. could be treated with prophetic medicine. He informed that capsules, extracts of certain plants, kalonji oil and shampoos produced from the items prescribed in Hadith were being used in several countries. He said that though there was some resistance from the practitioners of modern medicine in Saudi Arabia, they had started reconciling to the treatment prescribed in Hadith with Hijama (cupping) being used in several parts of the country. He said that certain fruits, including grapes, had preventive and curative effect on human body. He also described camel milk as highly nutritious.

Dr. Jifrey explained that the Prophet (PBUH) did not receive formal education as he was ummi (unlettered), but he gave us medicines for the benefit of suffering humanity. He was Rahmat-ul-lil Alameen, i.e., benefactor of the whole humankind. He pointed out that the Prophet (PBUH) gave his stamp of high quality by categorising the herbs as best, fine and good. According to him the treatment available in the Quran and Hadith is both preventive and curative.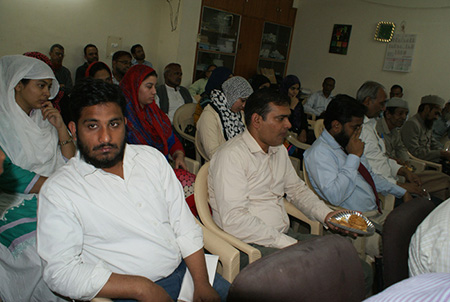 The function opened with the recitation of a verse from the Quran by Maulana Abdullah Tariq. Associate Prof. of Law, Jamia Millia Islamia, Dr. Eqbal Hussain, who conducted the proceedings and introduced the guest, briefly explained the link between law, Islam, Shariah law, and medicine. He listed five purposes of Shariah, including preservation of life, protection of deen, progeny, intellect and wealth. He pointed out that while medicine contributed to health and preservation of life, they could not prevent death. Prof. Altaf Ahmad Azmi, who presided over the function, opined that Dr. Jifrey's lecture was fruitful for treating diseases in the light of the prescriptions in Quran and Hadith.

The Chairman of IOS, Dr. Mohammad Manzoor Alam, briefly gave an account of the activities of the Institute in the past 27 years of its existence. He stated that the Institute was engaged in holding seminars, symposia, discussions, lectures and other functions on educational, social and economic issues of the common people in general and Muslims in particular, adding that health was one of them. He specially referred to the international conference on 1000 years of the legacy of the great surgeon and physician, Abu-al-Qasim Al-Zahrawi, organised by the IOS in Delhi last year. He suggested that a national and international conference be organised on Quranic and Prophetic medicine. He also pleaded for setting up a centre for research on the medicines contained in the Quran and Hadith. He strongly pitched for India as a suitable country for such a centre.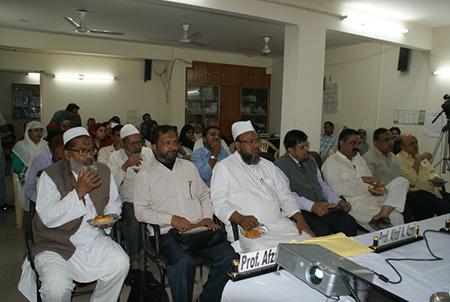 Scholars, students and teachers from the Jamia Millia Islamia attended the lecture. Prominent among those who attended the function were Prof. Afzal Wani, Dr. Ausaf Ahmad, Dr. Khalil Ahmed, Dr. Aftab Alam, Dr. Mohd. Ashfaq Ahmed, Dr. Mohd. Mushtaq Tijarwi, Dr. Parvez Alam, Firdaus Jahan, Mohd. Kamran Siddiqui, Javed Ahmed, Dr. Mariyam, Dr. Nuzhat Jahan and Dr. Rehan Badar.