At the end of the discussion following a power point presented by Dr Abusaleh Shariff, a noted economist and member-secretary of the High Level Committee (HLC), better known as Sachar Committee, Dr Alam said there were found divergent views on RTE Bill, post-Sachar public response and post-Rangnath Mishra events. Besides, there was a consensus on the emergence of a pressure group to monitor the progress on the above three and other relevant issues, he said.

Dr Abusaleh Shariff dwelt in detail the focus areas for introspection and strategic initiatives in the context of the RTE Bill, Post-Sachar Public Response and Post-Rangnath Mishra Events.

Prominent among those participating and speaking on the occasion included a number of dignitaries like Ahmed Saeed Malihabadi (Kolkata) and Mohammed Adeeb (Delhi), both Members of Rajya Sabha and Abdul Rahman (Vellore, Tamil Nadu) and E T Mohammed Basheer (Ponnani, Kerala), both Members of Lok Sabha; Santosh Bharti, former Member of Parliament and Chief Editor, Hindi weekly "Chauthi Duniya"; Abdul Khaliq, General Secretary, Lok Janashakti Party; Kamal Faruqui, Chairman, Delhi Minorities Commission; Yusuf Hatim Muchchala (Mumbai), K T S Tulsi, Mushtaq Ahmed Alig, Wasim A Qadri, Tariq Siddiqui, all senior advocates; Prof Aftab Kamal Pasha, JNU academic; Prof Rafaquat, Jamia academic; Prof Afzal Wani, academic; Dr Ausaf Ahmed, Editor Mutalleat (Qtly); Prof Syed Jamaluddin, Editor Human Rights Today; Prof Iqbal Hussain, Jamia Millia Islamia; B L Joshi, Chairperson KARAM; Ilyas Malik, social activist; Mauji Khan, former ACP, Delhi Police and Treasurer, All India Milli Council (AIMC); Khursheed Alam and Abdul Bari Masood, both journalists; Iqbal Hussain, Indian Association of Muslim Social Scientists (IAMSS). Prof Z M Khan, Secretary General Institute of Objective Studies chaired this meeting.
Photo Gallery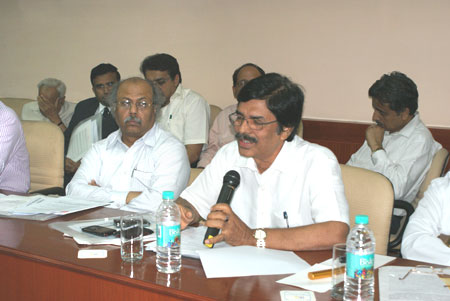 Speaker: Abdul Khaliq, General Secretary, Lok Janashakti Party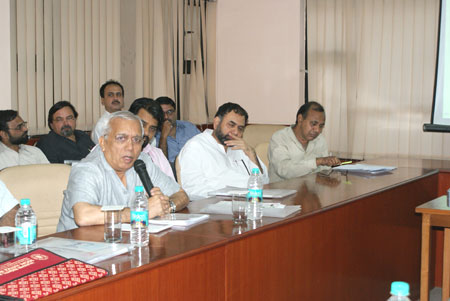 Speaker: Kamal Faruqui, Chairman, Delhi Minorities Commission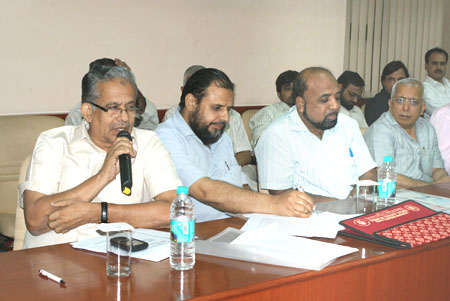 Speaker: E T Mohammed Basheer (Ponnani, Kerala), Members of Lok Sabha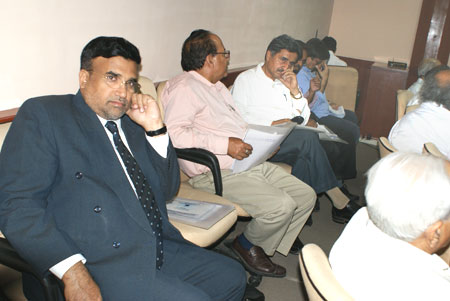 Abdul Rahman (Vellore, Tamil Nadu) Members of Lok Sabha in black suit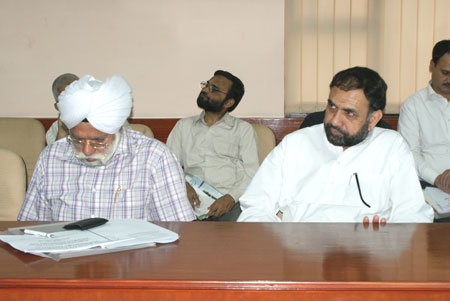 L-R in fornt seat: KTS Tulsi, senior advocate Supreme Court of India; Ilyas Malik, social activist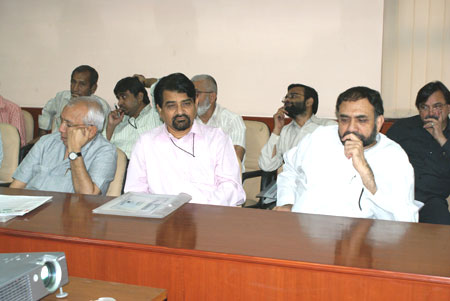 L-R in fornt seat: Kamal Faruqui, Chairman, Delhi Minorities Commission; Santosh Bharti, former Member of Parliament and Chief Editor, Hindi weekly "Chauthi Duniya"; Ilyas Malik, social activist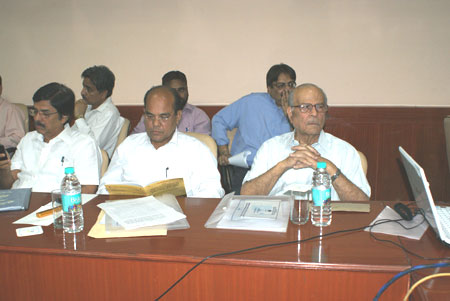 L-R in fornt seat: Abdul Khaliq, General Secretary, Lok Janashakti Party; Mushtaq Ahmed Alig, senior advocates; Ahmed Saeed Malihabadi (Kolkata)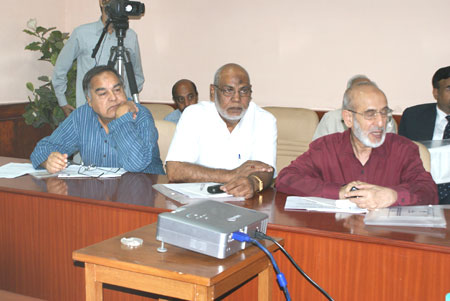 L-R in fornt seat: Mohammed Adeeb (Delhi), Members of Rajya Sabha; Mauji Khan, former ACP, Delhi Police and Treasurer, All India Milli Council (AIMC); Yusuf Hatim Muchchala (Mumbai), senior advocates;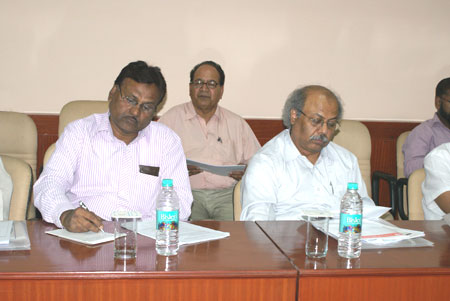 Prof Iqbal Hussain, Jamia Millia Islamia University (left); BL Joshi, Chairperson KARAM (centre); Prof Aftab Kamal Pasha, JNU (right);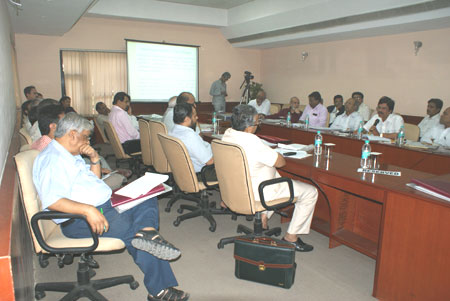 A view of audience